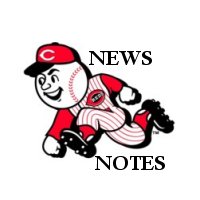 REDS WIN 2004 TITLE

The Collingswood Reds swept the best-of-three championship series versus the Caldwell Marlins and took home the 2004 USOTB championship. Scores of 3-2 and 12-2 gave the Reds their second title in three years. Game One turned into a tight pitching duel, with the Reds trailing 2-0 entering the bottom of the fifth inning. But two runs in that inning, which included Pete DiLorenzo's RBI single, tied the game. The Reds would take the lead for good in the next inning when Christian Banfer doubled and Ray Rose (3-4) singled him in with the eventual game winner. Brad Zerbe once again came through with a terrific effort. He threw his second consecutive complete game, yielding just four hits and striking out seven.
With Game One in hand, the Reds turned things over to ace George Lovett who twirled a complete game of his own (7 H, 2 ER, 7 K, 1 BB). Mark Kraus' run scoring single opened the scoring in the second. A shaky Caldwell defense led to three more runs before Banfer (1-2, 3 RBI) homered in the sixth to make it 6-0. Jay Silver's two-run triple capped off the scoring in the seventh.
The sweep ended an 8-1 jaunt through the playoffs in which the Reds averaged 9.8 runs per game. Manager Tim Goldschmidt had nothing but praise for his squad. "This team found ways to win all year with contributions from everyone. If one guy struggled, two guys picked him up," said Goldschmidt. "The key was the pitching performances down the stretch. Brad was terrific against some very good hitting teams and George was as good as ever. We knew we were in every game and that helps the offense...seven guys raised their average in the playoffs and that was another key to winning eight of nine."
Related Stories: